Your Committed Staffing Partner!
Our Mission
"Our Mission at ECMStaffing is to serve our Community, Clients, and Employees by providing our Partners with highly qualified Healthcare Professionals."
JCAHO Certified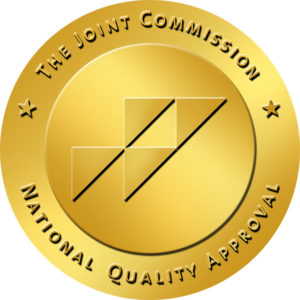 ECMStaffing has been a Joint Commission Certified Healthcare Staffing Agency since 2006.
Why Partner With ECMStaffing?
Qualified professionals are a rare commodity in today's fast paced, ever changing, healthcare marketplace. Healthcare organizations, both large and small, face the same staffing shortage dilemmas nationwide. Staffing deficit issues are often compounded by the high costs of recruiting, screening and hiring the right candidates, employee retention efforts, the geographic locations of rural facilities, fluctuating patient censuses, and State and Federal regulatory requirements. Staffing challenges, among other things, can have long lasting effects on any organizations bottom-line. Why not partner with a trusted industry leader that understands the temporary staffing needs of your healthcare organization?
ECMStaffing's precautionary employee on-boarding procedures assure our clientele receive the highest qualified healthcare professionals. ECMStaffing will diligently work with your healthcare organization to create a staffing plan that meets your needs and exceeds your expectations – offering your facility flexible staffing options and operational stability.
Our Values
Core values are an essential aspect of ECMStaffing's Operating Model, and are the driving force behind our organizations exceptional vendor and employee retention record. Every business transaction at ECMStaffing is handled with the same core values in mind. These values include:
Honesty
Trust
Integrity
Accountability
Transparency
Honesty and Trust is critical for building quality relationships with our staff members and the vendors we serve. Integrity is the foundation of Honesty and Trust and is a key component in establishing the confidence needed from clients and employees during important business transactions. Accountability is essential in all aspects of our business and specifically demonstrates an outward commitment that ECMStaffing stands behind the products and services we provide. Lastly, Transparency between our staff members, the vendors we serve, and our company has proven invaluable in executing organizational goals, as Transparency aids in eliminating inefficiencies and is instrumental in the preservation of our values!
Our Focus
ECMStaffing's primary focus is to produce highly qualified healthcare professionals for our clients, while treating our employees with the utmost respect and dignity. Whether you are a healthcare organization with staffing needs or a healthcare professional seeking employment opportunities, ECMStaffing would love to hear from you!
After Hours Services
ECMStaffing's services are available to clients and employees 24/7/365. Our after hours support center gives staff members access to our scheduling systems remotely, the ability to upload their credentials electronically, and allows clients to place staffing orders during non-business hours. Additionally, ECMStaffing's after hours support center assures our clientele and employees receive the highest amounts of attention and efficiency throughout the day.